Breast Pump Hire
Fortune's Pharmacy provides a breast pump hire service that is convenient, affordable and hassle free.  Expressing your breast milk has many advantages for you and your baby.
It can increase your milk production.
Your baby may not be able to breastfeed or he or she may not be able to be with you all of the time.
Your baby can continue to enjoy the benefits of breast milk even if someone else is looking after him or her.
Freshly expressed breast milk can be safely stored in the fridge (below 4 degrees celsius) for five days.  It can also be stored in the freezer compartment of the fridge for up to 2 weeks or in a freezer (below minus 18 degrees celsius) for up to six months.  We recommend labelling each container of milk with the date of expressing.  It is important to observe strict rotation policy when using your milk, remembering to use the oldest batches first.  Don't forget that all babies should receive a Vitamin D supplement for the first 12 months of life.  Vitamin D is also known as the sunshine vitamin.  Babies need extra because their skin is too sensitive to expose them to enough sunlight, breast milk or formula milk does not contain enough Vitamin D, and babies have a very high demand for Vitamin D due to their rapid growth rate.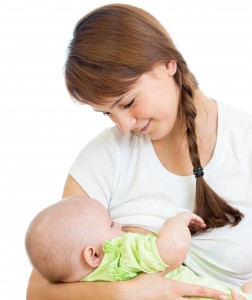 What is involved in the Breast Pump Hire Scheme
You rent the electric pump unit from us on a monthly basis (30 days).  At the end of each month you can opt to extend the rental for a further month or return the pump to us.  You also purchase the pump sets which are yours to keep.  Payment is made in advance.  We do require you to enter into a rental agreement with us and we will ask you to provide photographic ID and proof of address.  Some terms and conditions apply but our pharmacy team will be happy to go through everything with you. We stock the Ardo range of breast pumps and accessories.  The pump we supply is a double pump which can be used on both breasts simultaneously.
You can hire the pump directly from our premises in Wexford or from our online store  You can also renew your monthly hire agreement directly from the online store – we'll send you an email to remind you.
Don't forget, we deliver nationwide to your home or workplace using DPD couriers.
The advantages of renting, as opposed to buying, a pump are that you can rent for a time period that suits you; you don't need to commit to a purchase; and you are not left with a pump when you are finished breastfeeding.
We also stock a wide range of accessories which include freezer bags, microwave bags, lanolin cream, and nipple shields.
Contact us today to find out more about our breast pump hire service.
Need a Hospital Grade Pump?
Occasionally your health care professional may recommend that you get a hospital grade pump, for example if your baby is premature.
We have partnered with the people at Breast is Best to make an Ardo Carum hospital grade pump available for the community in the Wexford area.  Please login to their website at www.breastisbest.ie and place your order there.  You can select Fortune's Pharmacy as your preferred collection location.  Bring  in your receipt or screen shot from your phone and we'll get you started.
When you are finished with the pump, simply drop it back to us or return it to Breast is Best using their FREEPOST facility.